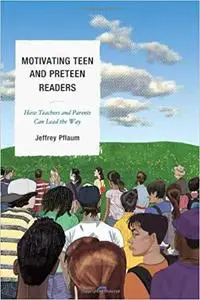 Motivating Teen and Preteen Readers: How Teachers and Parents Can Lead the Way by Jeffrey Pflaum
English | July 21, 2011 | ISBN: 1610480333 | 282 pages | PDF | 3.90 MB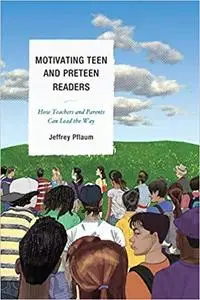 Computer games, video games, Internet, iPods, DVDs, CDs, texting, social media, and surfing: No wonder reading has a hard time competing for adolescents' attention. Research studies find that interest in reading diminishes after the fourth grade and continues through high school. Throw in a testing culture with all its drill lessons and you still wind up with 50% of college freshman unable to comprehend the textbooks. Whatever happened to motivation? You can lead a horse to water, but…
Motivating Teen and Preteen Readers: How Teachers and Parents Can Lead the Way contains over 1,000 diverse, original, fun, creative, absurd, challenging questions on reading that will inspire adolescent reading lives from the inside out. The four books of questions contained in this volume are designed to help kids help themselves find their ways to a desire to read. Weekly questions, discussions, and raps, a one-year journey into the worlds of reading compel preteens and teens to face their demons peacefully and to re-create a passion for reading, of course, with a little guidance from their friends: teachers, parents, and this book. Check out some questions:
— What was the first book you remember reading by yourself? What thoughts are triggered by this book? What feelings come back to you?
— Think of a word that makes you feel "good." Silently say the word over and over again to yourself. Describe what you experienced.
— Athletes say they're in-the-zone when playing at their best. Describe your reading when you're reading-in-the-zone.
— Reading everyday quietly changes your world. Explain.
— Mind-pictures: reading's little miracles. Explain