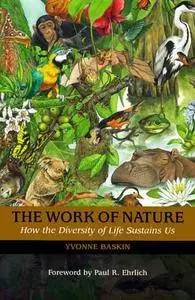 The Work of Nature: How The Diversity Of Life Sustains Us by Yvonne Baskin
English | 1997 | ISBN: 1559635193 | 282 Pages | PDF | 45.09 MB
In The Work of Nature, noted science writer Yvonne Baskin examines the threats posed to humans by the loss of biodiversity. She summarizes and explains key findings from the ecological sciences, highlighting examples from around the world where shifts in species have affected the provision of clean air, pure water, fertile soils, lush landscapes, and stable natural communities. Distilling and bringing to life the work of the world's leading ecologists, The Work of Nature is the first book of its kind to clearly explain the practical consequences of declining biodiversity on ecosystem health and functioning.