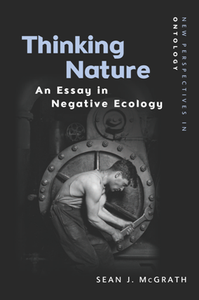 Thinking Nature : An Essay in Negative Ecology
by Sean J. McGrath
English | 2020 | ISBN: 1474449263 | 191 Pages | PDF/ePub | 5.11 MB
Moving between ancient and modern sources, philosophy and theology, and science and popular culture, Sean McGrath offers a genuinely new reflection on what it means to be human in an era of climate change, mass extinction and geoengineering.
Engaging with contemporary thinkers in eco-criticism, including Timothy Morton, Bruno Latour and Slavoj Zizek, McGrath argues for a distinctive role for the human being in the universe: the human being is nature come to full consciousness. McGrath's compelling case for a new Anthropocenic humanism is founded on a reverence for nature, a humanism that is not at the expense of nature, and a naturalism that is not at the expense of the human.
If you want to support my blog, then you can buy a premium account through any of my files (i.e. on the download page of my book). In this case, I get a percent of sale and can continue to delight you with new books!