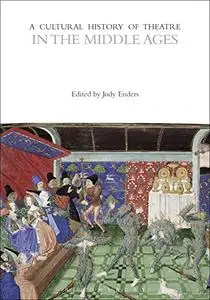 A Cultural History of Theatre in the Middle Ages (The Cultural Histories Series) edited by Jody Enders
English | August 8, 2019 | ISBN: 1472585704 | EPUB/PDF | 304 pages | 10/17.7 MB
Historically and broadly defined as the period between the fall of the Roman Empire and the rise of the Renaissance, the Middle Ages encompass a millennium of cultural conflicts and developments. A large body of mystery, passion, miracle and morality plays cohabited with song, dance, farces and other public spectacles, frequently sharing ecclesiastical and secular inspiration. A Cultural History of Theatre in the Middle Ages provides a comprehensive and interdisciplinary overview of the cultural history of theatre between 500 and 1500, and imaginatively pieces together the puzzle of medieval theatre by foregrounding the study of performance.
Each of the ten chapters of this richly illustrated volume takes a different theme as its focus: institutional frameworks; social functions; sexuality and gender; the environment of theatre; circulation; interpretations; communities of production; repertoire and genres; technologies of performance; and knowledge transmission.