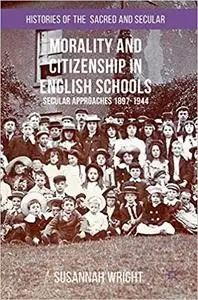 Susannah Wright, "Morality and Citizenship in English Schools: Secular Approaches, 1897–1944 "
English | ISBN: 1137399430 | 2017 | 263 pages | EPUB | 1397 KB
This book sheds new light on early twentieth-century secularism by examining campaigns to challenge dominant Christian approaches to the teaching of morality and citizenship in English schools, and to offer superior alternatives. It brings together, for the first time, the activities of different educators and pressure groups, operating locally, nationally and internationally, over a period of 47 years. Who were these activists? What ideological and organisational resources did they draw on? What proposals did they make? And how did others respond to their views? Secularist activists represented a minority, but offered a recurrent challenge to majority views and shaped ongoing educational debates. They achieved some, albeit limited, influence on policy and practice. They were divided among themselves and by 1944 had failed to supplant majority views. But, with the place of religious and secular ideals in schools remaining a subject of debate, this analysis has resonance today.