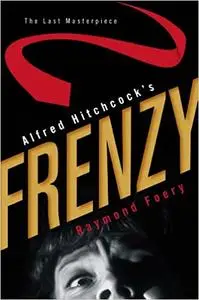 Raymond Foery, "Alfred Hitchcock's Frenzy: The Last Masterpiece"
English | ISBN: 0810877554, 1442241810 | 2012 | EPUB | 202 pages | 4 MB
After an unparalleled string of artistic and commercial triumphs in the 1950s and 1960s, Alfred Hitchcock hit a career lull with the disappointing Torn Curtain and the disastrous Topaz. In 1971, the depressed director traveled to London, the city he had left in 1939 to make his reputation in Hollywood. The film he came to shoot there would mark a return to the style for which he had become known and would restore him to international acclaim.
Like The 39 Steps, Saboteur, and North by Northwest before, Frenzy repeated the classic Hitchcock trope of a man on the run from the police while chasing down the real criminal. But unlike those previous works, Frenzy also featured some elements that were new to the master of suspense's films, including explicit nudity, depraved behavior, and a brutal act that would challenge Psycho's shower scene for the most disturbing depiction of violence in a Hitchcock film.
In Alfred Hitchcock's Frenzy: The Last Masterpiece, Raymond Foery recounts the history—writing, preproduction, casting, shooting, postproduction, and promotion—of this great work. While there are other books on the production of an individual Hitchcock film, none go into as much detail, and none combine a history of the production process with an ongoing account of how this particular film relates to Hitchcock's other works. Foery also discusses the reactions to Frenzy by critics and scholars while examining Hitchcock's—and the film's—place in film history forty years later. Featuring original material relating to the making of Frenzy and previously unpublished information from the Hitchcock archives, this book will be of interest to film scholars and millions of Alfred Hitchcock fans.