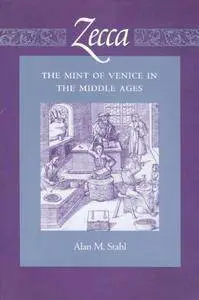 Alan M. Stahl, "Zecca: The Mint of Venice in the Middle Ages"
English | 2000 | ISBN: 080186383X | PDF | pages: 521 | 2.4 mb
Zecca: The Mint of Venice in the Middle Ages , is the first book to explore a premodern mint using original documents and coins. Alan M. Stahl divides the book into three sections. The first section shows how thecoinage of Venice became the dominant currency in the Mediteranean by the time of the Renaissance. The second section, explores the mint's role in Venetian trade, the mechanisms of the control of the bullion and the strategies utilized for mint profit. The third section, explores the operations that transformed bullion into coins, while also examining and explaining the positions and personnel of the mint. Zecca , contains numerous photos of Venetian coinage, along with a listing of all holdes of office related to the Venetian mint. It also contains summaries of all the major finds of medieval coins.
My Links

No mirrors please!