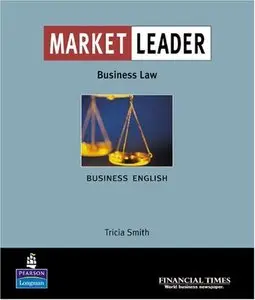 Market Leader: Business English with the "Financial Times" in Business Law by Trisha Smith
English | 2000 | ISBN: 058232842X | 96 pages | scan PDF | 8,3 MB
Business Law is one of a number of specialist books within the Market Leader series that compliments the course. Each book consists of 18 units, 2 tests, and a multilingual glossary.
The topics have been chosen following research among teachers to establish which are the areas of widest possible interest to the majority of their students.