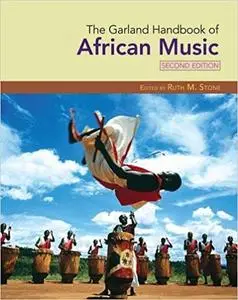 Ruth M. Stone, "The Garland Handbook of African Music, 2nd Edition"
English | 2010 | ISBN: 0415961025, 1138133299 | 523 pages | EPUB | 11 MB
The Garland Handbook of African Music is comprised of essays from The Garland Encyclopedia of World Music: Volume 1, Africa, (1997). Revised and updated, the essays offer detailed, regional studies of the different musical cultures of Africa and examine the ways in which music helps to define the identity of this particular area. Part One provides an in-depth introduction to Africa. Part Two focuses on issues and processes, such as notation and oral tradition, dance in communal life, and intellectual property. Part Three focuses on the different regions, countries, and cultures of Africa with selected regional case studies. The second edition has been expanded to include exciting new scholarship that has been conducted since the first edition was published. Questions for Critical Thinking at the end of each major section guide and focus attention on what musical and cultural issues arise when one studies the music of Africa – issues that might not occur in the study of other musics of the world. An accompanying audio compact disc offers musical examples of some of the music of Africa.