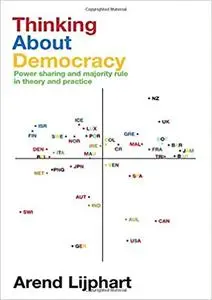 Thinking about Democracy: Power Sharing and Majority Rule in Theory and Practice by Arend Lijphart
English | ISBN: 0415772672, 0415772680 | 305 pages | EPUB | November 26, 2007 | 0.79 Mb
Arend Lijphart is one of the world's leading and most influential political scientists whose work has had a profound impact on the study of democracy and comparative politics.
Thinking about Democracy draws on a lifetime's experience of research and publication in this area and collects together for the first time his most significant and influential work. The book also contains an entirely new introduction and conclusion where Professor Lijphart assesses the development of his thought and the practical impact it has had on emerging democracies.
This volume will be of enormous interest to all students and scholars of democracy and comparative politics, and politics and international relations in general.