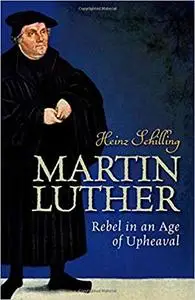 Heinz Schilling, Rona Johsnton Gordon, "Martin Luther: Rebel in an Age of Upheaval"
ISBN: 0198722818 | 2017 | EPUB | 576 pages | 4 MB
No other German has shaped the history of early-modern Europe more than Martin Luther.
In this comprehensive and balanced biography we see Luther as a rebel, but not as a lone hero; as a soldier in a mighty struggle for the universal reform of Christianity and its role in the world. The foundation of Protestantism changed the religious landscape of Europe, and subsequently the world, but the author chooses to show not simply as a reformer, but as an individual.
In his study of the Wittenberg monk, Heinz Schilling - one of Germany's leading social and political historians - gives the reader a rounded view of a difficult, contradictory character, who changed the world by virtue of his immense will.