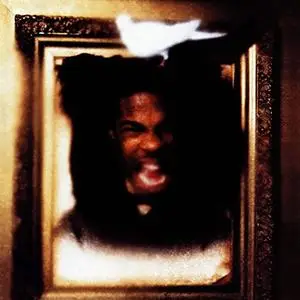 Busta Rhymes - The Coming (25th Anniversary Super Deluxe Edition) (1996/2021)
FLAC (tracks) 24-bit/96 kHz | Time - 169:02 minutes | 3,22 GB
Studio Master, Official Digital Download | Artwork: Front cover
Busta Rhymes delivered his debut album, The Coming, three years after the Leaders of the New School unofficially disbanded, and it reflects the change in hip-hop between 1993 and 1996. The Coming is indebted to the slow, spare, and quietly menacing funk and soundscapes of the Wu-Tang Clan in fact, Ol' Dirty Bastard appears on one of the album's most infectious tracks, the single "Woo Ha!! Got You All in Check." Busta Rhymes, like Ol' Dirty, is a surreal, inspired rapper, but his skills are on a whole different level. Though his talents were evident on the Leaders of the New School records, Busta Rhymes has never had such an impressive showcase for his rhymes as he does on The Coming. Busta doesn't have a deep message in his raps, but he twists words and phrases around with an insane, invigorating flair. Like many hip-hop albums of the mid-'90s, The Coming is padded with too much material, but Busta Rhymes' brilliant raps keep the record from sinking during its monotonous passages.
Tracklist:
01. Busta Rhymes - The Coming (2021 Remaster)
02. Busta Rhymes - Do My Thing (2021 Remaster)
03. Busta Rhymes - Everything Remains Raw (2021 Remaster)
04. Busta Rhymes - Abandon Ship (feat. Rampage The Last Boy Scout) (2021 Remaster)
05. Busta Rhymes - Woo Hah!! Got You All In Check (2021 Remaster)
06. Busta Rhymes - It's A Party (feat. Zhane) (2021 Remaster)
07. Busta Rhymes - Hot Fudge (2021 Remaster)
08. Busta Rhymes - Ill Vibe (feat. Q-Tip) (2021 Remaster)
09. Busta Rhymes - Flipmode Squad Meets Def Squad (feat. Jamal, Redman, Keith Murray, Rampage The Last Boy Scout, Lord Have Mercy) (2021 Remaster)
10. Busta Rhymes - Still Shining (2021 Remaster)
11. Busta Rhymes - Keep It Movin' (feat. Rampage The Last Boy Scout, Dinco, Milo and Charlie Brown) (2021 Remaster)
12. Busta Rhymes - The Finish Line (2021 Remaster)
13. Busta Rhymes - End Of The World (Outro) (2021 Remaster)
14. Busta Rhymes - Woo Hah!! Got You All In Check (The World Wide Remix) [feat. Ol' Dirty Bastard] (2021 Remaster)
15. Busta Rhymes - Woo Hah!! Got You All In Check (The Jay-Dee Bounce Remix) (2021 Remaster)
16. Busta Rhymes - Woo Hah!! Got You All In Check (The Jay-Dee Other Shit Remix) (2021 Remaster)
17. Busta Rhymes - It's A Party (Allstar Remix) [feat. SWV] (2021 Remaster)
18. Busta Rhymes - It's A Party (The Ummah Remix) [feat. SWV] (2021 Remaster)
19. Busta Rhymes - The Coming (Instrumental)
20. Busta Rhymes - Do My Thing (Instrumental)
21. Busta Rhymes - Abandon Ship (Instrumental)
22. Busta Rhymes - Woo Hah!! Got You All In Check (Instrumental)
23. Busta Rhymes - It's A Party (Instrumental)
24. Busta Rhymes - Hot Fudge (Instrumental)
25. Busta Rhymes - Ill Vibe (Instrumental)
26. Busta Rhymes - Flipmode Squad Meets Def Squad (Instrumental)
27. Busta Rhymes - Still Shining (Instrumental)
28. Busta Rhymes - Keep It Movin' (Instrumental)
29. Busta Rhymes - The Finish Line (Instrumental)
30. Busta Rhymes - Do My Thing (DJ Scratch Remix) (2021 Remaster)
31. Busta Rhymes - Abandon Ship (DJ Scratch Remix) (2021 Remaster)
32. Busta Rhymes - Woo Hah!! Got You All In Check (DJ Scratch Albany Projects Remix) (2021 Remaster)
33. Busta Rhymes - Woo Hah!! Got You All In Check (Fila Mix 4) (2021 Remaster)
34. Busta Rhymes - Woo Hah!! Got You All In Check (Fila Mix 3) (2021 Remaster)
35. Busta Rhymes - Woo Hah!! Got You All In Check (Acapella) (2021 Remaster)
36. Busta Rhymes - It's A Party (feat. SWV) [Acapella] (2021 Remaster)
foobar2000 1.3.7 / Dynamic Range Meter 1.1.1
log date: 2021-04-16 08:59:31

––––––––––––––––––––––––––––––––––––––––
Analyzed: Busta Rhymes / The Coming (25th Anniversary Super Deluxe Edition)
––––––––––––––––––––––––––––––––––––––––

DR Peak RMS Duration Track
––––––––––––––––––––––––––––––––––––––––
DR8 -0.50 dB -11.58 dB 4:32 01-The Coming (2021 Remaster)
DR8 -0.50 dB -8.83 dB 3:39 02-Do My Thing (2021 Remaster)
DR8 -0.50 dB -9.55 dB 3:41 03-Everything Remains Raw (2021 Remaster)
DR8 -0.50 dB -9.81 dB 6:02 04-Abandon Ship (feat. Rampage The Last Boy Scout) (2021 Remaster)
DR8 -0.50 dB -8.85 dB 4:32 05-Woo Hah!! Got You All In Check (2021 Remaster)
DR7 -0.50 dB -8.50 dB 4:37 06-It's A Party (feat. Zhane) (2021 Remaster)
DR9 -0.50 dB -11.17 dB 5:09 07-Hot Fudge (2021 Remaster)
DR7 -0.50 dB -8.63 dB 3:30 08-Ill Vibe (feat. Q-Tip) (2021 Remaster)
DR8 -0.50 dB -9.08 dB 8:11 09-Flipmode Squad Meets Def Squad (feat. Jamal, Redman, Keith Murray, Rampage The Last Boy Scout, Lord Have Mercy) (2021 Remaster)
DR9 -0.50 dB -12.01 dB 2:57 10-Still Shining (2021 Remaster)
DR7 -0.50 dB -9.57 dB 7:33 11-Keep It Movin' (feat. Rampage The Last Boy Scout, Dinco, Milo and Charlie Brown) (2021 Remaster)
DR7 -0.50 dB -9.34 dB 5:06 12-The Finish Line (2021 Remaster)
DR7 -0.50 dB -11.31 dB 2:49 13-End Of The World (Outro) (2021 Remaster)
DR9 -0.50 dB -10.27 dB 4:26 14-Woo Hah!! Got You All In Check (The World Wide Remix) [feat. Ol' Dirty Bastard] (2021 Remaster)
DR9 -0.50 dB -9.84 dB 4:43 15-Woo Hah!! Got You All In Check (The Jay-Dee Bounce Remix) (2021 Remaster)
DR8 -0.50 dB -9.67 dB 4:43 16-Woo Hah!! Got You All In Check (The Jay-Dee Other Shit Remix) (2021 Remaster)
DR8 -0.50 dB -9.39 dB 4:07 17-It's A Party (Allstar Remix) [feat. SWV] (2021 Remaster)
DR8 -0.50 dB -9.48 dB 4:19 18-It's A Party (The Ummah Remix) [feat. SWV] (2021 Remaster)
DR11 -0.50 dB -15.00 dB 1:26 19-The Coming (Instrumental)
DR6 -0.50 dB -9.00 dB 4:13 20-Do My Thing (Instrumental)
DR8 -0.50 dB -9.54 dB 5:06 21-Abandon Ship (Instrumental)
DR8 -0.50 dB -9.59 dB 4:42 22-Woo Hah!! Got You All In Check (Instrumental)
DR8 -0.50 dB -9.34 dB 4:40 23-It's A Party (Instrumental)
DR9 -0.50 dB -10.49 dB 4:07 24-Hot Fudge (Instrumental)
DR7 -0.50 dB -9.61 dB 3:43 25-Ill Vibe (Instrumental)
DR8 -0.50 dB -8.99 dB 8:16 26-Flipmode Squad Meets Def Squad (Instrumental)
DR10 -0.50 dB -12.02 dB 2:35 27-Still Shining (Instrumental)
DR8 -0.50 dB -9.41 dB 5:34 28-Keep It Movin' (Instrumental)
DR8 -0.50 dB -9.99 dB 5:37 29-The Finish Line (Instrumental)
DR6 -0.50 dB -8.42 dB 3:52 30-Do My Thing (DJ Scratch Remix) (2021 Remaster)
DR8 -0.50 dB -9.64 dB 5:18 31-Abandon Ship (DJ Scratch Remix) (2021 Remaster)
DR7 -0.50 dB -8.51 dB 4:49 32-Woo Hah!! Got You All In Check (DJ Scratch Albany Projects Remix) (2021 Remaster)
DR8 -0.50 dB -9.41 dB 6:39 33-Woo Hah!! Got You All In Check (Fila Mix 4) (2021 Remaster)
DR8 -0.50 dB -10.04 dB 4:54 34-Woo Hah!! Got You All In Check (Fila Mix 3) (2021 Remaster)
DR13 -0.54 dB -16.42 dB 4:40 35-Woo Hah!! Got You All In Check (Acapella) (2021 Remaster)
DR14 -0.50 dB -15.96 dB 4:28 36-It's A Party (feat. SWV) [Acapella] (2021 Remaster)
––––––––––––––––––––––––––––––––––––––––

Number of tracks: 36
Official DR value: DR8

Samplerate: 96000 Hz
Channels: 2
Bits per sample: 24
Bitrate: 2656 kbps
Codec: FLAC
================================================================================
All thanks go to the original releaser