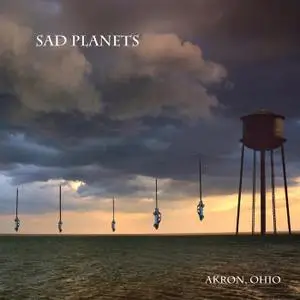 Sad Planets - Akron, Ohio (2019)
Alternative, Indie Rock, Neo-Psychedelia | 00:35:35 | WEB FLAC (tracks) | 226 MB
Label: Tee Pee Records
Ohio's status as the secret center of the rock & roll has been well established, and this often becomes evident in unexpected ways. As drummer with the Black Keys, Patrick Carney has been half of one of the most popular acts to emerge from the Buckeye State in the 21st century with their blues-based excursions into indie rock. John Petkovic has never enjoyed a payday on a par with Carney, but as the founding member of Death of Samantha and Cobra Verde (and a brief stint with Guided by Voices), he's got cred to spare as one of Ohio's underground heroes. Bringing Carney and Petkovic together has produced some unexpected results, but the finished product is as interesting as you would expect.