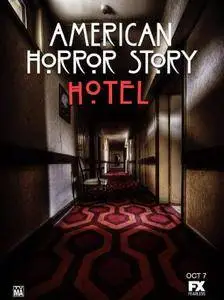 American Horror Story [Season 5: 1-12 series] / Американская история ужасов (2015)
WEB-DL | MKV | AVC 1280x720, ~4.0 Mbps | 12 x ~50 mn | 12 x ~1.50 Gb
English: AC3, 6 ch, 384 kbps; Russian: AC3, 6 ch, 384 kbps
Subtitles: English, Russian
Genre: Drama | Horror | Thriller | Series
Creators:
Brad Falchuk, Ryan Murphy
Stars:
Lady Gaga, Kathy Bates, Angela Bassett
Both physical and psychological horrors affect a decomposing family, workers and residents of an insane asylum, a coven of witches, and a cast of circus freaks in this anthology series, focusing on the themes of infidelity, sanity, oppression, and discrimination.
Название:
Американская история ужасов
Оригинальное название:
American Horror Story
Год выпуска:
2011 - 2016
Жанр:
Драма, ужасы, триллер
Выпущено:
США
Режиссер:
Брэд Фэлчак, Райан Мёрфи
В ролях:
Леди Гага, Эван Питерс, Джессика Лэнг, Лили Рэйб, Фрэнсис Конрой, Сара Полсон, Таисса Фармига, Дэнис О`Харе, Закари Куинто
О фильме:
Пятая часть антологии кошмаров и городских легенд, полная отсылок к лучшим традициям хоррор фильмов. В этот раз действие разворачивается в старом отеле в центре Лос-Анджелеса, который таит в себе много необъяснимых загадок. Звездой сезона стала Леди Гага в роли богатой графини и владелицы отеля «Кортес». В новом сезоне сразу два главных злодея, настоящий любовный треугольник, больше внимания к мужским ролям, отсылки к первому сезону и много-много крови.
Русское озвучивание:
Профессиональное многоголосое (Amedia)