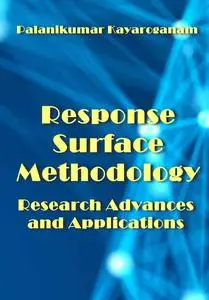 "Response Surface Methodology: Research Advances and Applications" ed. by Palanikumar Kayaroganam
ITexLi | 2023 | ISBN: 1838802991 9781838802998 1838802886 9781838802882 1838804633 9781838804633 | 167 pages | PDF | 31 MB
This book discusses advances in response surface methodology (RSM) and its applications. Chapters discuss topics such as cyclic generators for Box–Behnken Designs, the application of RSM for product design, and potential applications of RSM in manufacturing, food processing, the fine arts, and more.