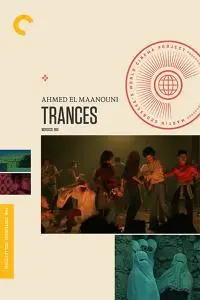 Martin Scorsese's World Cinema Project (2013). Trances (1981) [Criterion Collection]
BDRip 1080p | MKV | AVC, 1792x1080, ~ 4.0 Mbps | 1hr 29mn | 2.75 GB | Arabic (العربية): AC3, 1 ch, 448 kbps
BDRip 720p | MKV | AVC, 1192x720, ~ 2.9 Mbps | 1hr 29mn | 1.95 MB | Arabic (العربية): AC3, 1 ch, 256 kbps
Subtitles: English
Genre: Documentary, Music
The group's "Trances" are our equivalent of "soul music", our irrationality. I followed the example of the Nass El Ghiwane themselves: I went back to the roots. They draw their music from the last thousand years of Moroccan and African history. the film sets out to reveal and emphasize this heritage. I chose the music of the Saharan brotherhood, The Gnawas, and the verses of the famous poet El Mejdoub, to underline the trances.