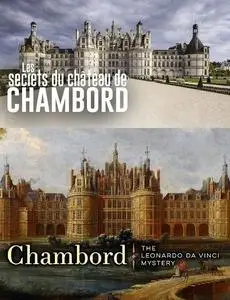 RMC - Chambord: The Leonardo Da Vinci Mystery (2018)
WEB-DL 1080p | 51mn | 1920x1080 | MKV AVC@3750Kbps | AAC@253Kbps 2CH | 1.41 GiB
Language: English | Genre: Documentary | Subs: English
A building lost in the midst of a 5 000 hectare park, that's the equivalent of the surface of Paris, Chambord is the castle of all superlatives. Having required nearly 220,000 tonnes of stone to build, the Chateau de Chambord, in the Loir-et-Cher department, is an architectural gem. 156 metres of facade, it has more than 70 staircases, 282 fireplaces and 426 rooms. The castle commissioned by Francis 1st in the 16th century is also the most mysterious.
The majestic monument has its share of mysteries: identity of its architect, influence of the Florentine painter Leonardo da Vinci in its design, location in the middle of marshes in the heart of the forest and even longevity because it has survived through time without being damaged since the beginning of its construction in September 1519.
For over 5 centuries, its design has aroused curiosity. All the plans and archives relative to the building works were mysteriously destroyed in a fire… Does Chambord have a secret to hide? The question is all the more relevant as at the time of the castle's conception, the greatest genius of the Renaissance was working for the King of France. That genius was no other than Leonardo da Vinci. Exactly what was his role in Chambord? From the use of revolutionary techniques to the extraordinary central stairway, what proof is there of the Italian genius' involvement in the castle's design? Does Chambord have a hidden meaning?