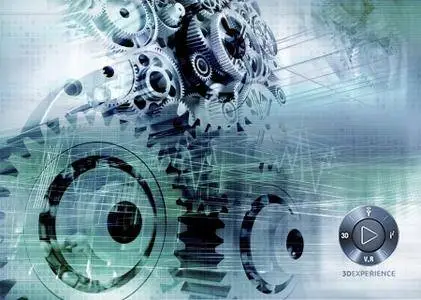 DS SIMULIA 2017.HF2 Suite | 7.9 Gb
Dassault Systemes, the 3DEXPERIENCE Company, world leader in 3D design software, 3D Digital Mock Up and Product Lifecycle Management (PLM) solutions, has released update of SIMULIA 2017 Suite, that delivers a scalable portfolio of Realistic Simulation solutions including the Abaqus product suite for Unified Finite Element Analysis, multiphysics solutions for insight into challenging engineering problems, and SIMULIA SLM for managing simulation data, processes, and intellectual property.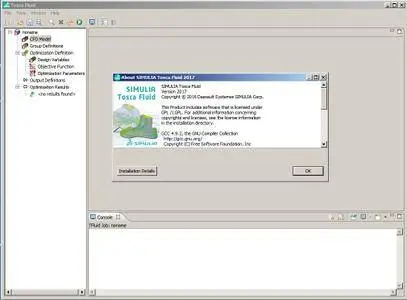 The SIMULIA portfolio provides users with expanded capabilities to simulate product performance and improve and virtually validate product designs. It includes technologies for Finite Element Analysis (Abaqus); topology, shape, bead, and sizing optimization (Tosca structure); fluid-flow topology optimization (Tosca fluid); durability and fatigue evaluation (fe-safe); and Design-of-Experiments, parameter optimization and process capture (Isight).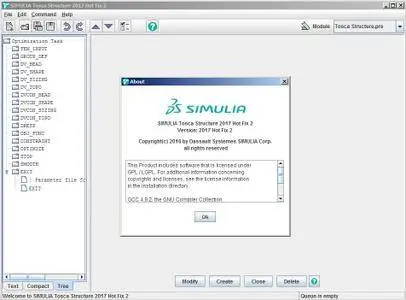 What's New in Abaqus and fe-Safe 2017
Abaqus offers powerful and complete solutions for both routine and sophisticated engineering problems covering a vast spectrum of industrial applications.
The latest version delivers breakthrough capabilities and enhancements, including but not limited to:
- Enhanced Contact and Constraints
- XFEM Contact Improvements for Abaqus/Standard
- Advances in LCP (Linear Complimentary Problem) Equation Solver for Abaqus/Standard
- CZone Enhancements for Abaqus/Explicit
- Enhanced Materials and Elements
- Development for Welding and Additive Manufacturing (AM)
- Event Series
- Usability
fe-safe 2017
fe-safe is used by leading companies in automotive, heavy truck, off-highway, marine, defense, offshore, power generation, wind energy, medical engineering and many other industries. Typical application areas include the analysis of machined, forged and cast components in steel, aluminum and cast iron, high temperature components, welded fabrications and press-formed parts
Release highlights include:
- Weld Fatigue Enhancements
- PSD Improvements
- Enhancements for Abaqus Users
- ANSYS Workbench Component
- Enhanced NASTRAN Interface
- Vibration Fatigue Enhancements
- Improved Batch/Macro Usability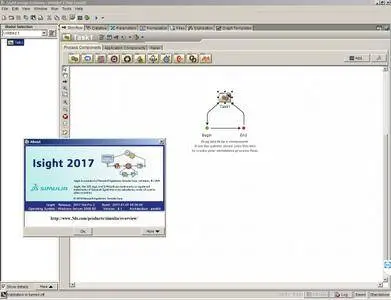 What's New in Isight and Tosca?Isight 2017
Isight provides simulation process automation and design optimization solutions that enable users to reduce analysis time and costs while improving product performance, quality, and reliability. When used in conjunction with the SIMULIA Execution Engine (SEE), Isight customers can build a web-based framework for distributing the execution of simulation processes across the enterprise to optimize computing resource and to enable collaboration among geographically distributed users.
For Isight, the 2017 release further enhances certain components connecting to 3rd party tools and installation procedure. For the SIMULIA Execution Engine, this release enhances infrastructure to provide better control over execution of complex processes.
Release highlights include:
- Updated SIMULIA Execution Engine (SEE)
- Improved robustness and performance of TomEE
- Component Enhancements
- Abaqus component upgrade
- ANSYS Workbench component upgrade
- Excel / Word components upgrade
- MATLAB component upgrade
- Pointer–II performance improvements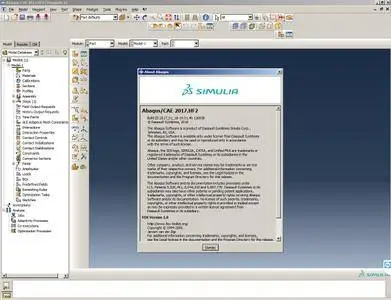 Tosca 2017
The Tosca optimization suite provides fast and powerful structural and flow optimization solutions based on FEA and CFD simulations. It consists of two products:
- Tosca Structure for optimized structural designs
Tosca Structure delivers powerful optimization solutions for design of lightweight, stiff, and durable parts and assemblies within shorter development cycles to maximize performance, minimize material and weight, and discover new design possibilities.
- Tosca Fluid for optimized fluid flow design concepts
Tosca Fluid enables topology optimization-driven design concepts for fluid flow systems and components. Use its capabilities to create innovative design ideas automatically for a defined flow task and available package space. Tosca Fluid's unique technology helps you achieve the highest flow performance, quality and eco-efficiency.
Release highlights include:
- Tosca Structure 2017 enhancements:
- Improved fe-safe integration
- New Tosca Python driver integrates Abaqus and Tosca together and offers up to 75% faster runtime performance
- New custom interpolation schemes
Tosca Fluid 2017 enhancements: Tosca Fluid improved interfaces for: StarCCM+ 9.02 – 11.04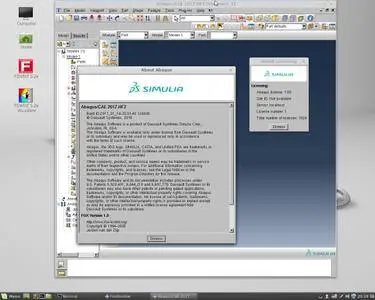 About Dassault Systemes
As a world leader in 3D and Product Lifecycle Management (PLM) solutions, Dassault Systemes brings value to more than 130,000 customers in 80 countries. A pioneer in the 3D software market since 1981, Dassault Systemes applications provide a 3D vision of the entire lifecycle of products from conception to maintenance to recycling. The Dassault Systemes portfolio consists of CATIA for designing the virtual product - SolidWorks for 3D mechanical design - DELMIA for virtual production - SIMULIA for virtual testing - ENOVIA for global collaborative lifecycle management, EXALEAD for search-based applications and 3DVIA for online 3D lifelike experiences.
Product:
DS SIMULIA
Version:
2017 HF2 Suite
Supported Architectures:
64bit
Website Home Page :
www.3ds.com
Language:
english
System Requirements:
PC / Linux
Supported Operating Systems:
Windows 7even / 8.x / 10 | SuSE Linux Enterprise 11, Red Hat Enterprise Linux 5.5 and above, Red Hat Enterprise Linux 6
Software Prerequisites:
readme_hotfix_linux.txt or readme_hotfix_windows.txt for help
Size:
7.9 Gb
Please visit my blog
Added by 3% of the overall size of the archive of information for the restoration

No mirrors please