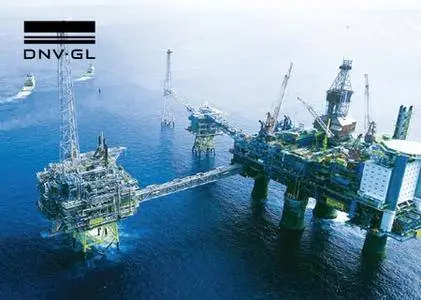 DNV GL AS Phast / Safeti Offshore 8.0.33.0 | 1.0 Gb
DNV GL are pleased to announce the release of Safeti and Phast 8.0. New version takes things one step further and adds dedicated support for buried pipelines within the existing "Long Pipeline Model".
The latest release of Phast and Safeti, DNV GL's software for process hazard analysis, brings in an entirely new dispersion model that increases accuracy in predicting the movement of certain types of toxic clouds. The new model significantly improves predictions of releases with short durations—a particular challenge for the modeling of hazardous dispersions.
Companies using the software will benefit from decisions that are based on more realistic models, thereby increasing efficiency and safety in the design and operation of assets where accidents could cause hazardous releases.
Previous models have assumed the duration of a release is long enough for it to reach a steady state, which may not be the case. The dispersions of short-duration clouds are affected differently by surrounding winds. A new modeling method is now available without the prior limitations. The new method, pioneered by DNV GL in partnership with BP and other key customers in the oil and gas industry, is called the along wind diffusion (AWD) method.
The method is easier for non-technical employees to understand, giving upper level managers a robust model on which to base their decisions.
The new method is one of many highlights in the most recent release of Phast software for process hazard analysis. Additional new features in Phast 8 include support for modelling releases from buried pipelines and more realistic modelling of the true nature of fireballs. It also improves the accuracy and speed of risk calculations. Getting results quicker means there is more time to assess the results, which improves decision-making and risk management.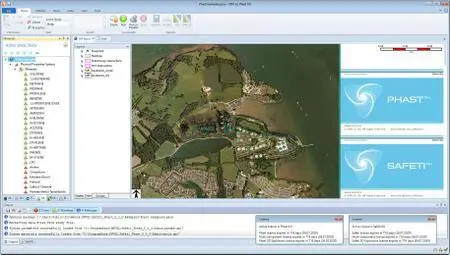 About Phast and Safeti.
Phast and Safeti represent a subset of the broad array of tools from DNV GL for managing the design, operations and risk management of pipelines.
-
Phast
software analyzes process hazards to help managed or reduced any effectsd by improving the design of the process or plant, modifying existing operational procedures, or implementing other mitigation measures.
- Safeti
Offshore software gives you a formal, structured and systematic approach for conducting an offshore quantitative risk analysis (QRA) of diverse offshore facilities.
The bulk of offshore QRA studies use spreadsheet based tools. Although spreadsheets are readily deployed, they often suffer from poor quality, traceability, and a lack of standardization. They also fail to take account of the specifics that apply offshore and have limited visualization capabilities. Safeti Offshore overcomes all of these issues and provides you with a standardized, intuitive and extensive next generation QRA software tool.
Safeti Offshore's risk analysis capabilities incorporate state-of-the-art dispersion, fire and explosion models, providing a direct and cost-efficient way to assess the risks associated with offshore installations without the need to resort to expensive CFD (computational fluid dynamics) based analysis. At the same time, it allows users to incorporate CFD results if required.
About DNV GL.
DNV GL is a global quality assurance and risk management company. Driven by our purpose of safeguarding life, property and the environment, we enable our customers to advance the safety and sustainability of their business. We provide classification, technical assurance, software and independent expert advisory services to the maritime, oil & gas, power and renewables industries. We also provide certification, supply chain and data management services to customers across a wide range of industries. Combining technical, digital and operational expertise, risk methodology and in-depth industry knowledge, we empower our customers' decisions and actions with trust and confidence. We continuously invest in research and collaborative innovation to provide customers and society with operational and technological foresight. With origins stretching back to 1864 and operations in more than 100 countries, our experts are dedicated to helping customers make the world safer, smarter and greener.
Product:
DNV GL AS Phast / Safeti Offshore
Version:
8.0.33.0
Supported Architectures:
32bit / 64bit
Website Home Page :
www.dnvgl.com
Language:
english
System Requirements:
PC
Supported Operating Systems:
Windows 7even SP1 or newer
Size:
1.0 Gb
Please visit my blog
Added by 3% of the overall size of the archive of information for the restoration

No mirrors please