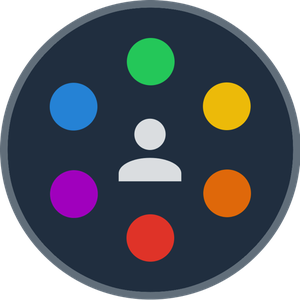 Contacts Widget Full v3.3.2 Unlocked | 19.6 MB
Contacts Widget - definitely the best contacts widget! It's a collection of widgets, which allow calling, chatting with favorite contacts by one-touch at convenient way for you, and also a very flexible tool for creating your own widget design.
All Features
- Over 50 amazing, beautiful widgets for all device types;
- 6 types of singles widgets (1х1, 2х1, 2х2, 4х1, 4х2, 4х3)
- 3 types of groups widgets;
- "Folder" widget to separate contacts by comfortable categories for you;
- Dock Bar folder and Dock Bar single contact;
- Last Call list;
- Last SMS messages list;
- Unlocked all masks, fonts etc.
- Select SIM-card to each contact (for phones with 2 SIM-cards);
- Integration with 12 Messengers and Social networks;
- Set action by Click for each contact (Call, SMS, E-mails, Messengers, Social networks);
- Best Editor for contacts widgets;
- Quick access to the Call functions, SMS sending, profiles views and chat changes in social networks;
- Show missed Calls, unread SMS messages, new messages in chats, and current status in Online of famous Social networks;
Other Features
- Quick import from Contact book;
- User Guide to help you get started;
- Use your favorite applications for reading and sending SMS;
- Energy efficiency of your phone due to minimal use of battery power;
- Ability to set Internet access only via Wi-Fi connection to minimize your costs.
Permissions
Access to contacts: For importing contacts and manage them
Manage phone calls: For making calls from widget and showing calls history
Send and view SMS messages: For showing SMS in widget
Photo and media: For storing and showing contacts photo
What's New
-Improvements
Requires Android:
4.1 and up