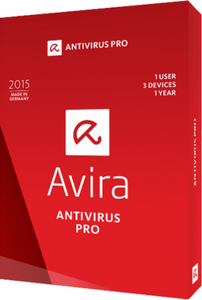 Avira Antivirus Pro 15.0.40.12 | 124 MB
New Avira Antivirus Pro - Security and simplicity redefined. The quick and easy way to protect yourself from online threats – without all the hassle. From malware and Trojans to spies and identity theft, Avira's NEW Antivirus Pro gives you the protection you need to live the life you want.
Antivirus from the experts
Additional features are nice, but antivirus is what we do best. Rest assured that you'll be protected by some of the most cutting-edge antivirus technologies available. Period.
Avira's NEW Antivirus Pro is built upon some of the most powerful security technologies in the world.
Combining advanced heuristics with the power of cloud computing, we make sure that you have the strongest protection possible. But you don't have to take our word for it, Avira's antivirus technology is trusted by millions of users and consistently earns the praise of independent reviewing platforms.
Antivirus Scanner
Total protection from malware.
Real-time cloud protection
Protects you from emerging threats.
Blocks PUA
Blocks hidden applications bundled with legitimate software.
Email Protection
Scans emails for malware.
Network Protection
Scans files shared on your network.
Advanced Web Protection
Safely surf, shop, stream, download and bank online.
Game Mode
Suspends unnecessary notifications during games and movies.
Browser Tracking Blocker
Prevents ad networks from monitoring what you do online.
Safe Browsing
Blocks harmful websites before they load.
You really don't need much! Here are the essentials:
A PC running Windows 7 or higher (with Service Pack 1 and the latest updates)
Or a Mac running OSX 10.11 (El Capitan) or higher.
2 GB of RAM, over 2 GB of hard disk space, and an internet connection
Android: Android 4.0.3 or later
Home Page
-
http://www.avira.com/