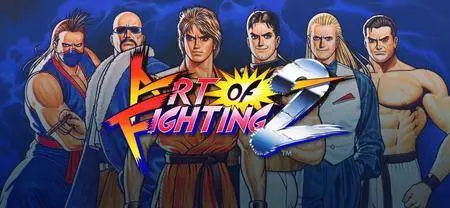 Art of Fighting 2 (1994)
PC Game | Developer: SNK CORPORATION | 50.3 MB
Languages: English
Version GOG: 14723
Genre: Action - Arcade - Fighting
ART OF FIGHTING 2 sees 12 characters compete for the title in the toughest fighting contest of them all: King of Fighters. Each character has a range of deadly techniques in his/her arsenal, and players must use these lethal techniques to fight their opponents.
As in the original ART OF FIGHTING, however, using a deadly technique lowers a character's mental-energy gauge. Meanwhile, players can taunt an opponent to exhaust his/her mental energy, and even suppress his/her techniques. Furthermore, an attack will become stronger or weaker depending on exactly when the button is pressed. And even if a player is thrown, defensive action is possible with the timely press of a button.
All of this adds up to an intense and nail-biting fighting-game experience not found anywhere else!
MINIMUM System Requirements
Windows: 7 / 8 / 10
Processor: Pentium 4 2.4Ghz
Memory: 1 GB RAM
Graphics: Intel HD Graphics
DirectX: Version 9.0c
Hard drive space: 500 MB
Mouse, Keyboard

Recommended system requirements
Windows: 7 / 8 / 10
Processor: 2 GHz Dual Core
Memory: 2 GB RAM
Graphics: NVIDIA GeForce GT 640
DirectX: Version 9.0c
Hard drive space: 500 MB
Mouse, Keyboard