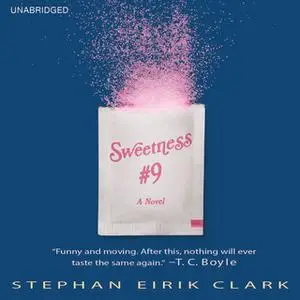 «Sweetness #9» by Stephan Eirik Clark
English | ISBN: 9781478979647 | MP3@64 kbps | 11h 29m | 315.5 MB
Funny and moving. After this, nothing will ever taste the same again.-T. C. Boyle Its 1973, and David Leveraux has landed his dream job as a Flavorist-in-Training, working in the secretive industry where chemists create the flavors for everything from the cherry in your can of soda to the butter on your popcorn. While testing a new artificial sweetener-Sweetness #9-he notices unusual side-effects in the laboratory rats and monkeys: anxiety, obesity, mutism, and a generalized dissatisfaction with life. David tries to blow the whistle, but he swallows it instead. Years later, Sweetness #9 is Americas most popular sweetener-and Davids family is changing. His wife is gaining weight, his son has stopped using verbs, and his daughter suffers from a generalized dissatisfaction with life. Is Sweetness #9 to blame, along with Davids failure to stop it? Or are these just symptoms of the American condition? David's search for an answer unfolds in this expansive novel that is at once a comic satire, a family story, and a profound exploration of our deepest cultural anxieties. Wickedly funny and wildly imaginative, Sweetness #9 questions whether what we eat truly makes us who we are.