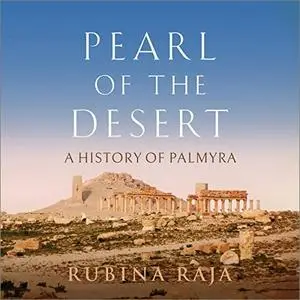 Pearl of the Desert: A History of Palmyra [Audiobook]
English | January 31, 2022 | ASIN: B09RC435LP | M4B@128 kbps | 5h 32m | 302 MB
Author: Rubina Raja | Narrator: Christopher Hallett
Palmyra has long attracted the attention of the world. Well before its rediscovery in the 17th century, the ancient city gained legendary status because of its Queen Zenobia, who in the third century CE rebelled against Rome and expanded Palmyra's territory into what is now modern Turkey and Egypt.
Pearl of the Desert is the most comprehensive history of this fabled ancient city in English. Assimilating the rich archaeological and literary evidence, Rubina Raja unfolds the story chronologically, from the earliest evidence of settlement in the Bronze Age to Palmyra's rise as an urban center in the late Hellenistic and Roman periods, its destruction by Rome in 273 CE, and its survival in the Byzantine and medieval Islamic periods. The book ends with a discussion of Palmyra's modern rediscovery and, more recently, its chaotic misfortunes during the Syrian civil war when it was used as a symbol of, alternately, the resistance of the rebels, the power of ISIS, and the supremacy of the Syrian state.
After several years of destruction and looting, securing of the site has begun as well as planning for its restoration. At this turning point in Palmyra's long history, there is no better time to assess the past, present, and future of this remarkable city.