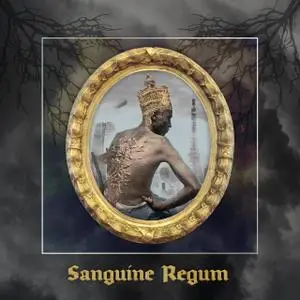 Anu Sun - Sanguine Regum (2019)
neo soul, r&b/soul | 01:00:14 | WEB FLAC (tracks) | 409 MB
Label: Ropeadope
Anu Sun aka Anu The Giant works closely with Robert Glasper: first on the acclaimed Black Radio Project, and further on the Miles Ahead soundtrack and the recent Johnny Cash release Forver Words, where he and Robert wrote the music to a Cash poem Going Going Gone. After three years of work he is ready to release Sanguine Regum, self described as a genre merging album that is 'progressive adult contemporary - the maturation of Hip-Hop and jazz ' The album has a distinct solo-political slant with a positive outcome, celebrating the accomplishments of Black artists in today's world. The title means 'Blood Of Kings', and the album features guests Robert Glasper, Casey Benjamin, Alex Han, Maurice Brown, Tone Whitfield, and many more.
Tracklist
:
01.
Anu Sun - Prey
02.
Anu Sun - Sanguine Regum
03.
Anu Sun - KAEPtain AmeriKKKa
04.
Anu Sun - No Sun
05.
Anu Sun - SONset Reprise
06.
Anu Sun - The Martyr
07.
Anu Sun - WINever The Son Comes
08.
Anu Sun - Afro Blue
09.
Anu Sun - Vice Grip
10.
Anu Sun - Where Did We Go Wrong
11.
Anu Sun - HateIEverMetcha
12.
Anu Sun - Hit Me Back
13.
Anu Sun - You're A Star
14.
Anu Sun - Rise!
ANALYZER: auCDtect: CD records authenticity detector, version 0.8.2
Copyright © 2004 Oleg Berngardt. All rights reserved.
Copyright © 2004 Alexander Djourik. All rights reserved.


FILE: 14. Rise!.flac
Size: 26589068 Hash: E9952FEB73D627687DEDC84BD0EA53EE Accuracy: -m8
Conclusion: CDDA 100%
Signature: B272E4380F59BB2CCF697D172126EC3A98F6F62F
FILE: 13. You're A Star.flac
Size: 23852687 Hash: 231668EEE5C79D7B924680B3B8AABF1C Accuracy: -m8
Conclusion: CDDA 100%
Signature: A116EFE108CB4FED1F1711E8B6A3E6AB2F91AC36
FILE: 12. Hit Me Back.flac
Size: 26048263 Hash: 7242309C306E2488DF77CA4926792434 Accuracy: -m8
Conclusion: CDDA 100%
Signature: 43C4ED3D0ED833844A84A53AE8DDBF4AC23AF7B9
FILE: 11. HateIEverMetcha.flac
Size: 32620836 Hash: 17F42BB5345591BFD21993B90C94B2F1 Accuracy: -m8
Conclusion: CDDA 100%
Signature: 11E76F63D92001A96E89CAD8916E6DC9BFAA5F2A
FILE: 10. Where Did We Go Wrong.flac
Size: 27112991 Hash: 60676E7E6029878DC333F6B72F34F50B Accuracy: -m8
Conclusion: CDDA 100%
Signature: B18C3D6B270BC0C2E627BBD1B5188FA1AC779411
FILE: 09. Vice Grip.flac
Size: 27216363 Hash: 4FDA56B6E1451E6A613ED9CA9C548B1B Accuracy: -m8
Conclusion: CDDA 100%
Signature: DCDEE49E09C862DFBB37574434987E0864A17C59
FILE: 08. Afro Blue.flac
Size: 39899357 Hash: F420D539A18F14432669058F529AA377 Accuracy: -m8
Conclusion: CDDA 100%
Signature: F870B8D5A0D1E171D58F0FD988BCE4D0EFF81415
FILE: 07. WINever The Son Comes.flac
Size: 38138748 Hash: 0B15669AA46CF34DEBF1ED315D86C85D Accuracy: -m8
Conclusion: CDDA 100%
Signature: 07656C7BA1431FA789646471B53809000F532FDC
FILE: 06. The Martyr.flac
Size: 40500665 Hash: 7CE101109BEB40B4C27E255A4D4E0548 Accuracy: -m8
Conclusion: CDDA 99%
Signature: FCDA123C2635AC880B0ECC7D5911DCCE4206369E
FILE: 05. SONset Reprise.flac
Size: 22056306 Hash: EA7C056D0194DB2B9E0D416977662138 Accuracy: -m8
Conclusion: CDDA 99%
Signature: 4396BF88CE1A8F91CD7F15C22C21A25169513291
FILE: 04. No Sun.flac
Size: 34330139 Hash: 77BE516514811473FF65E65C1686AD2C Accuracy: -m8
Conclusion: CDDA 100%
Signature: 7F56A68FC53EE4F2B690ED0420E66457A172646A
FILE: 03. KAEPtain AmeriKKKa.flac
Size: 25233414 Hash: B80356F1F410655E8583E126EAD11088 Accuracy: -m8
Conclusion: CDDA 100%
Signature: 8A887F8E461A9B56C6488CF9489C483F0698938B
FILE: 02. Sanguine Regum.flac
Size: 43682803 Hash: D268EEA12FF4B3495FB9DFEA03DD5E4F Accuracy: -m8
Conclusion: CDDA 99%
Signature: FCF80110BDB0737802BA373930B6EC1BF1E0DD3F
FILE: 01. Prey.flac
Size: 21959233 Hash: 13CBB59F7DB5DD9BD0C87D2F69296648 Accuracy: -m8
Conclusion: CDDA 99%
Signature: 1CF748CA6C65618843EE359003FA8916426F02DA