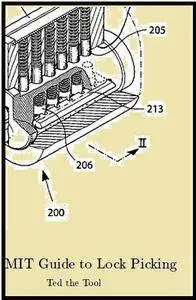 Theodore T. Tool - MIT Guide to Lock Picking
1991 | ISBN: 1257859188 | English | 48 pages | PDF | 6 MB
The theory of lock picking is the theory of exploiting mechanical defects. There are a few basic concepts and de nitions but the bulk of the material consists of tricks for opening locks with particular defects or characteristics. The organization of this manual re ects this structure. The rst few chapters present the vocabulary and basic information about locks and lock picking.