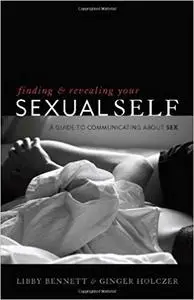 Finding and Revealing Your Sexual Self: A Guide to Communicating about Sex by Libby Bennett, Ginger Holczer
Language: English | 2010 | ISBN: 1442200367 | 280 pages | PDF | 0,8 MB
Finding and Revealing Your Sexual Self integrates case studies and "Sexercises" designed to enhance the information in each chapter. The tone of the book is one of compassion with a common sense approach that takes into account various sexual orientations. Special "Sexual Healing" sections are dispersed throughout, containing relevant questions and answers relating to the difficulties that arise in different areas of sexuality and communication. The methods used in the book are tried and true exercises successfully used by the authors in couple and individual therapy. Finding and Revealing Your Sexual Self helps readers to become sexually self-aware and able to share this awareness with their partner, while providing the tools to discuss sex with professionals, if necessary.